Katie Donatelli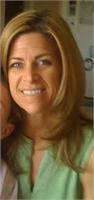 Katie has a Bachelor's degree in Physical Education from CSU of Long Beach. She also has a California's Teaching Credential in Physical Education and Math. Katie holds 5 different certifications which add to her well rounded repertoire of training. She is ACE Certified in Group Fitness and Personal Training as well as certified in PiYo ( Pilates Yoga hybrid class), Mat Pilates through Sara City West , and Pilates Reformer Certified through Balance Body. Katie's Pilates journey began in 2000 when she began teaching Mat and Yoga classes. After years of teaching STEP and Kickboxing, this was exactly what she needed. Pilates not only changed her body, but saved her back and allows her to challenge her body with all the outdoor activities she likes to do. She is passionate about fitness and loves motivating people to get started on their fitness journey. Katie has had 2 C-Sections, two regular deliveries, and experienced 35-40 pounds of weight gain with each baby, so she understands what it takes to regain your fitness and change your body. It is her hope that in some way she can motivate you to get healthy and reach your goals!!
Kate is the proud mother of three daughters and one son so she believes in a healthy balance of family, personal time and career. She has been in the fitness industry for 26 years and absolutely loves it!! During the winter she is a Snow Skiing Instrictor and Race Coach up in Big Bear on the weekends. Katie also enjoys running, surfing, swimming, cycling and keeping up with her kids. She has a lot of experience in Coaching Swimming. Katie has been coaching swimming at Great Oak High School for the past few years. So if you're a Tri-Athlete, she 'd be happy to offer some stroke and technique work in the pool. Katie looks forward to meeting you soon and helping you begin or continue your Pilates Journey!!
Katie Donatelli instructs the following:
A blend of classic Ballet Barre exercises focusing on strengthening while lengthening, improving posture and core strength. Leaving you with long lean muscles. Combined with Reformer and Mat exercises for a complete and balanced total body workout.




The Best of Both: This class is designed to give you a 30 minutes of high intensity cardio training on the Spin Bike and 30 minutes of Pilates equipment.